April 2022 - We are happy to let everyone know that Russ has been doing so well that he is now able to move on to the Autologous SCT process. There is a bit of a road ahead of us but we are grateful to be moving forward. Thanks to all. 
December 2021 - "The last thing that I expected to hear is that I have Multiple Myeloma. When I first heard the name, I wasn't even sure what it was. "  
In the summer of 2020 Russell Quinn had strokes due to Atrial Fibrillation. In the summer of 2021, he and his wife MeLinda found out that he has Multiple Myeloma.  
"I had managed to get through my first health scare the year before relatively unscathed. Then I get this diagnosis. It was almost hard to imagine. We had also lost my Dad in the same year so this made it especially difficult after experiencing his loss."  
Even after dealing with these difficulties, there is something that helps in coping with these life changing events. Along with having each other, Russ and MeLinda have their music.   
They are the songwriting team of Nails Hide Metal. The name? The name comes from lyrics in one of their first songs. It's not about what people seem to think it's about. It's about a person who meant a lot to them.  
The music that they make is important to Russ.    
"The most positive thing that anyone can do while going through the ups and downs of this disease, is to do what you love and to do what makes you feel whole. Having a normal day that includes what makes you happy is what everyone needs."  
Russ is on track for a stem cell transplant in 2022. This typically requires quite a bit of time to recover but Russ has done remarkably well throughout his treatment process.       
"Once I get further into recovery, we look forward to recording our new songs and to get back to touring."     
"My diagnosis of M.M. is a bump in the road. My life is good, I have MeLinda and our whole family. I look forward to everything that life brings."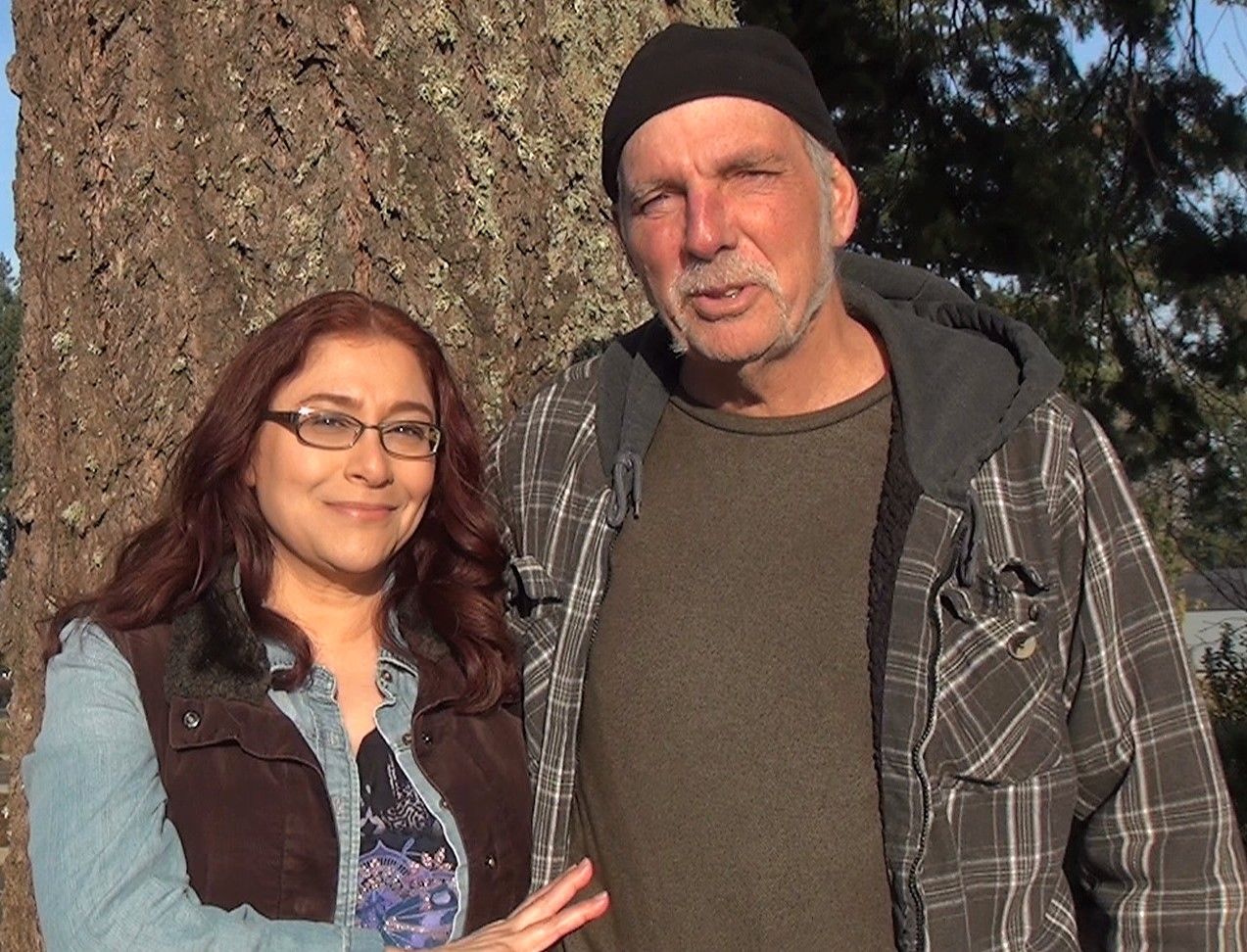 If you would like to purchase music, merchandise or add a donation, please follow the links below. Thank you!